展 能 電 腦 系 統 公 司
Excel Computer System Company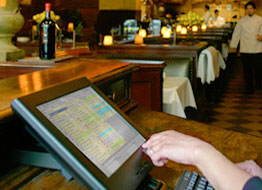 F

amiliar Catering System

with its compact design and low energy consumption is easy to use and maintain. It is suitable for most of the restaurants, cafeterias and bars. The system can run on DOS or Windows base platform and offer at a very low price to suite budget need. T

he system are able to link up the head office and let user to enquiry and print reports of restaurant transactions.

This system is able to run on a Pocket PC.

Familiar Point of Sales System is a cash Register, Inventory Control, and Complete Retail Management System. The system use high performance software designed from the ground up to run and manage a retail store. Familiar is a 32 bit Bit program that runs in a Windows environment and can run on DOS. Its is also very easy to use, reducing overall training time and break-in period.
Familiar Accounting System is an integrated, multi-currency, inventory distribution and accounting system. Accounts Payable, Accounts Receivable, Inventory, Purchase Orders, Sales Orders and Quotes. Each individual modules are integrated together by General Ledger.

Familiar Salon Management System
is a software package that was designed specifically for salons. Our system that it can increases your turnover, helps you execute effective marketing campaigns, provides you with essential management information and improves your relationship with your customers.
Address :Unit 7,3/F.,Trend Centre,29 Cheung Lee Street,Chaiwan,Hong Kong. Tel: 31004812 Fax: 35832859